We're super psyched to launch new dashboard features improving the user onboarding experience and adding support for app sharing and setting multiple security keys.
1. Onboarding Experience -
New users should now see a live tutorial once they sign up on appbase.io. Existing users can also access the tutorial by going to https://appbase.io/scalr/tutorial.
2. App Collaboration -
Collaborating with your teammates, clients or users has never been easier. You can now share your apps with the "Collaborate" feature inside of your app dashboard.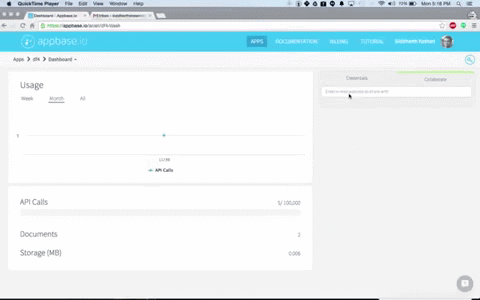 3. Multiple Security Credentials -
Every app can now have one ore more security credentials. This solves an important security need of more granular access permissions.
Consider the following scenarios:
Using appbase.io from web or mobile environment and need to prevent write access from key exposure,
Sharing keys with other services and need a write-only access,
Have multiple services accessing appbase.io and need to monitor their access patterns independently.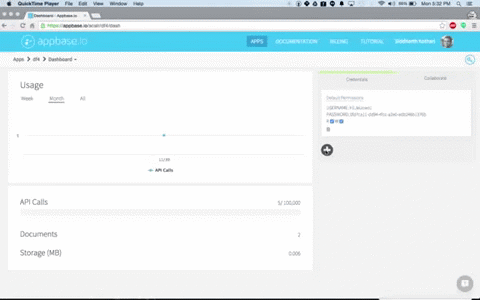 Enjoy the new features!